No One Should Dread Work
Since we started in 2017, we've believed that good business is about putting humans in the positions that allow them to be their best. Our team helps people understand themselves and their teammates. We're on a mission to build thriving teams that unleash people to do their best work.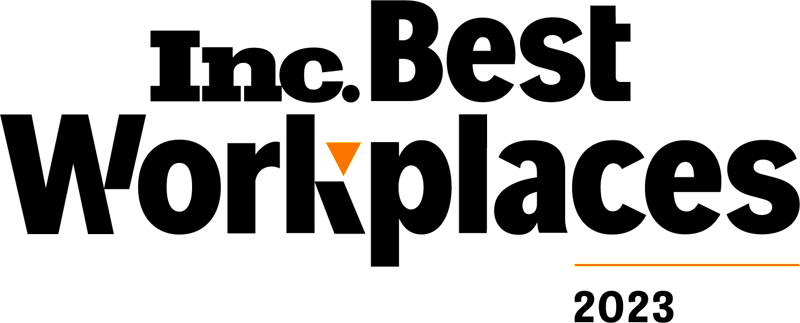 We Value...
OPTIMISTIC PERSISTENCE.

Hard things happen. We face them with optimism, we observe the conditions, and we choose a path forward. We learn, we adjust, we don't give up.

CURIOSITY FOR GROWTH.

When things happen - both the good and the hard - we ask what we can learn to improve as we move forward. We are not proud, we are not defeated - we are curious about how to grow.

BRING DELIGHT TO WORK.

It feels good to do great work - to create, to improve, to see our labor bring value beyond ourselves. In all we do, we spread the message that work doesn't have to be soul-sucking -- it can give us meaning, pride, fulfillment, and joy.

BE A GENUINE TEAMMATE.

In our internal teams, our messaging, conversations with customers and prospects, our product, in all we do, we create a space of authentic relationships where each person can grow in understanding ourselves and others, and face challenges with candor that honors the value intrinsically inside of each person.

OWN IT.

Each one of us is an essential piece of the whole. Each of us creates our culture, each of us is responsible for our results, each of us have necessary and unique perspectives. We take initiative and we give our best so that at the end of the day, we're proud of our work individually and as a team.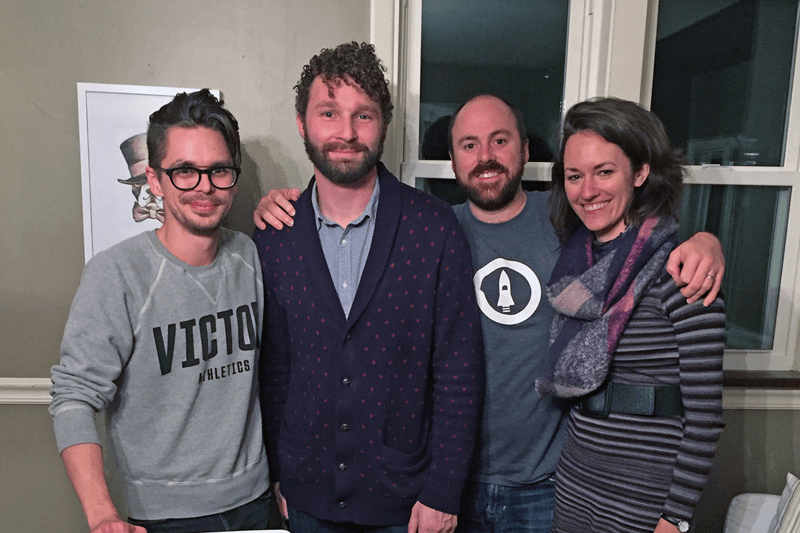 Co-Founders Meet
While working at Epipheo, our founders, Darrin Murriner, Kirsten Moorefield, and Levi Bethune, realized that team outcomes were fully dependent on the ability of people to work together as a team. This realization fueled the idea of Cloverleaf.
Cloverleaf Starts
Cloverleaf started as an idea and an animated pitch deck as a bid to get into OCEAN Accelerator Class II. Not accepted into OCEAN, however, the first iteration of the platform was built as a bootstrapped recruitment tool.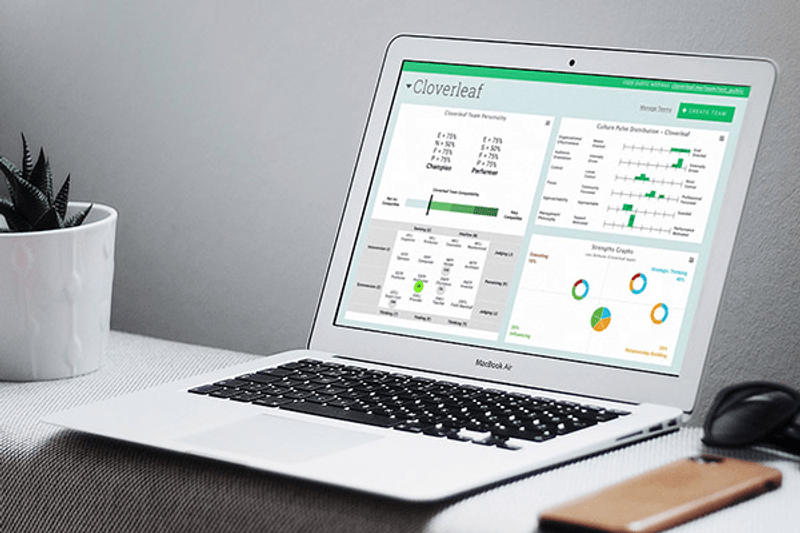 Laying Ground Work
Cloverleaf's founders attend hundreds of informational interviews and launch the Minimum Viable Product (MVP). Pivot away from recruiting as prospects "love the team building platform."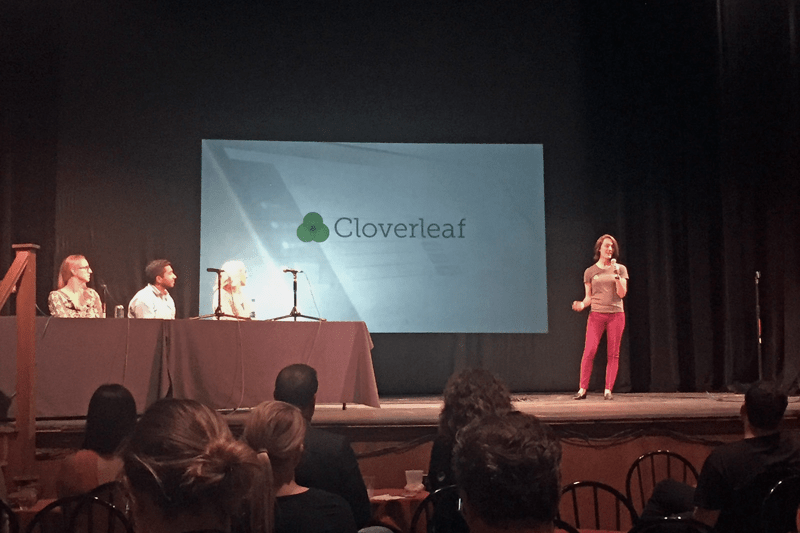 Getting the Ball Rolling
Cloverleaf applies and is accepted into OCEAN Accelerator Class III in Cincinnati, Ohio and is pitched at Demo Day. Founders "quit their day jobs" to grow Cloverleaf full-time.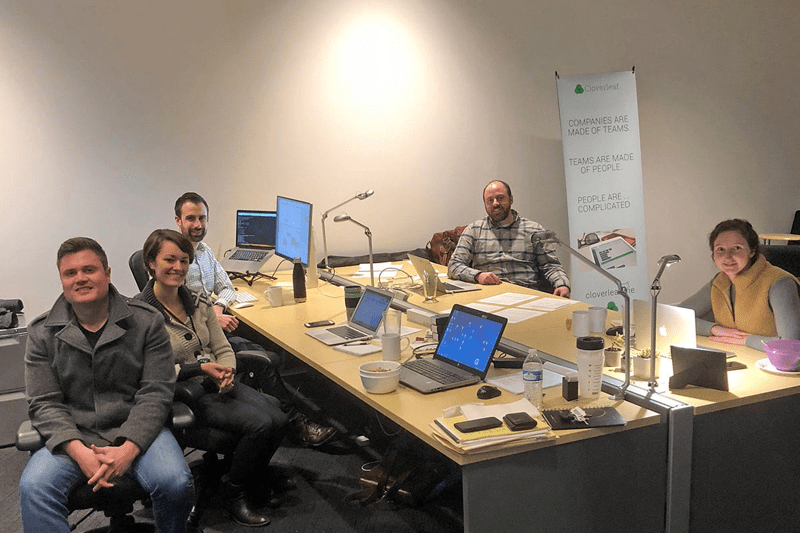 The Fruits of Labor
Cloverleaf closes seed funding of $1 million and welcomes its first "real" full-time employees! Launches new and improved product. Then goes on to end the year with 3,000 users.
Onward & Upward
"Growth is never by mere chance; it is the result of forces working together". In other words, teamwork rocks! And isn't that the truth. Cloverleaf grows, like really GROWS! Ends the year with 165,000 users on the platform.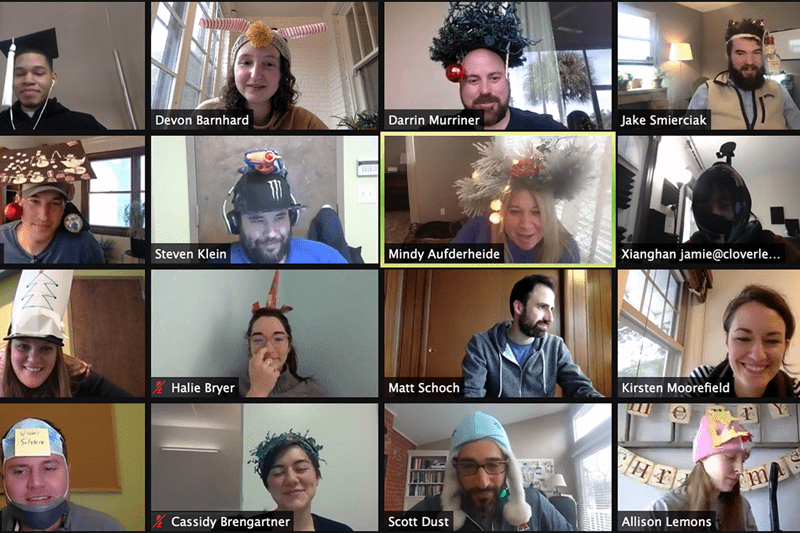 Adapt & Expand
Amidst a global pandemic, and the shift of the team now working 'remote-first forever'; Cloverleaf scaled their coaching network, participated in SAP.io, and grew the full-time team to 16! Cloverleaf ended the year with 500,000 users.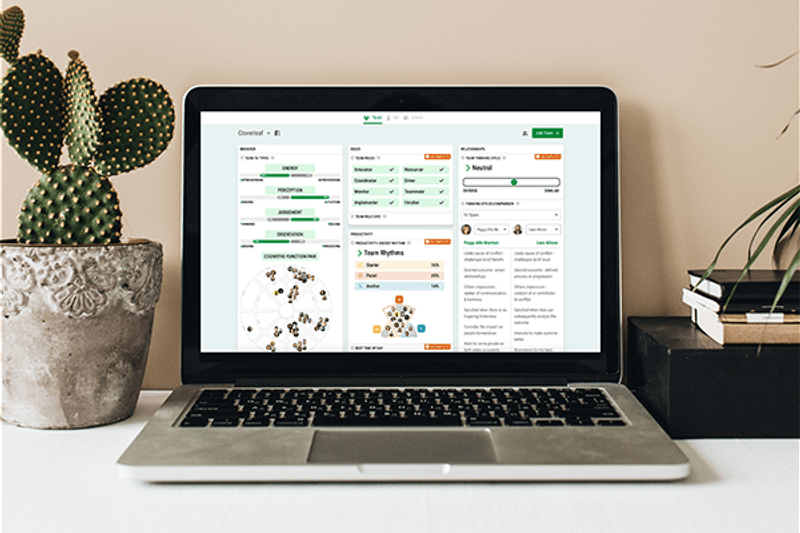 Dream Team Keeps Growing
For the first time since the pandemic began in early 2020, the whole team is able to safely meet in-person! Full-time team expands to 26, including team members from other states. Ends the year with over 8,000,000+ coaching tips sent out to users in 2021.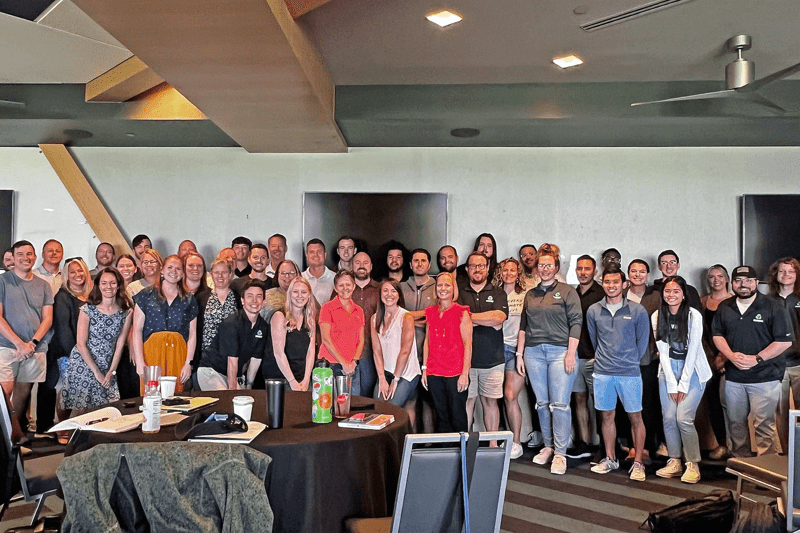 Series A
Cloverleaf reached 1 million users and 20,000 teams. The Series A funding round closed and the team grew to 39 full-time teammates. The team successfully launched a self-service model (PLG) for team managers allowing Cloverleaf to help us reach our goal of creating even more thriving work teams.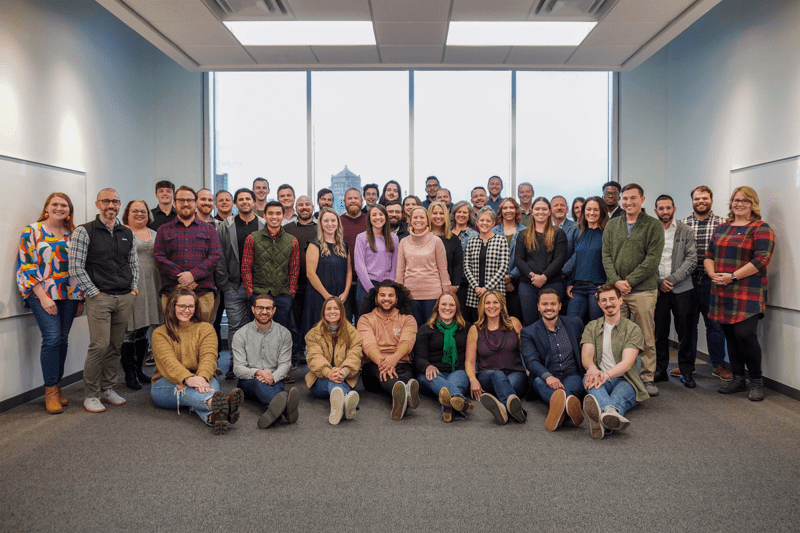 What's Next...
Wait and see what we accomplish this year
About Cloverleaf
COACHING FOR EVERYONE
Automated coaching™ for teams, revealing insights about your teammates and yourself to your email, calendar and messaging apps.
Already working at Cloverleaf?
Let's recruit together and find your next colleague.